Trusted by 10,000+ Happy Customers
100% Satisfaction Guarantee
Regular price
£50.00 GBP
Sale price
£45.00 GBP
Unit price
per
Sale
Sold out
Key Benefits

✅ Relieves muscle pain
✅ Increased blood flow
✅ Immediately reduces knots
✅ Relieves stress & tension
✅ Improves muscle recovery
✅ Reduces cellulite
✅ Self applied
Key Features

This ancient therapy has ben modernised to bring you at home heat therapy that will x10 your recovery & increase athletic performance.

✅ Free 30-day returns
✅ Satisfaction guarantee
✅ Heat therapy
✅ Suction decompression
✅ Red light therapy
✅ Self applied & portable
✅ Adjustable levels
Product Details

12-Level Intensity

Weight: 425g
Dimensions: 17.8*13.3*8.6cm
Battery Life: 3 hours on max
Charge Time: 4 hours
Suction Intensity: up to level 12 intensity (-5 to -60 kPa)
Red Light Wavelength: 630-670nm
Heat: 100°F - 122°F (38°C - 50°C)
LCD display with numbers and countdown timer
Pressure/suction release button
Shipping & Returns

🇬🇧 2-3 day UK & IE Shipping
🌎 5-10 day ROW Shipping
✉️ 30-day returns
💯 Satisfaction guarantee

If you feel that something is wrong with your order, just contact our friendly customer support team at info@recoverxx.com and we'll provide you with an immediate solution.
View full details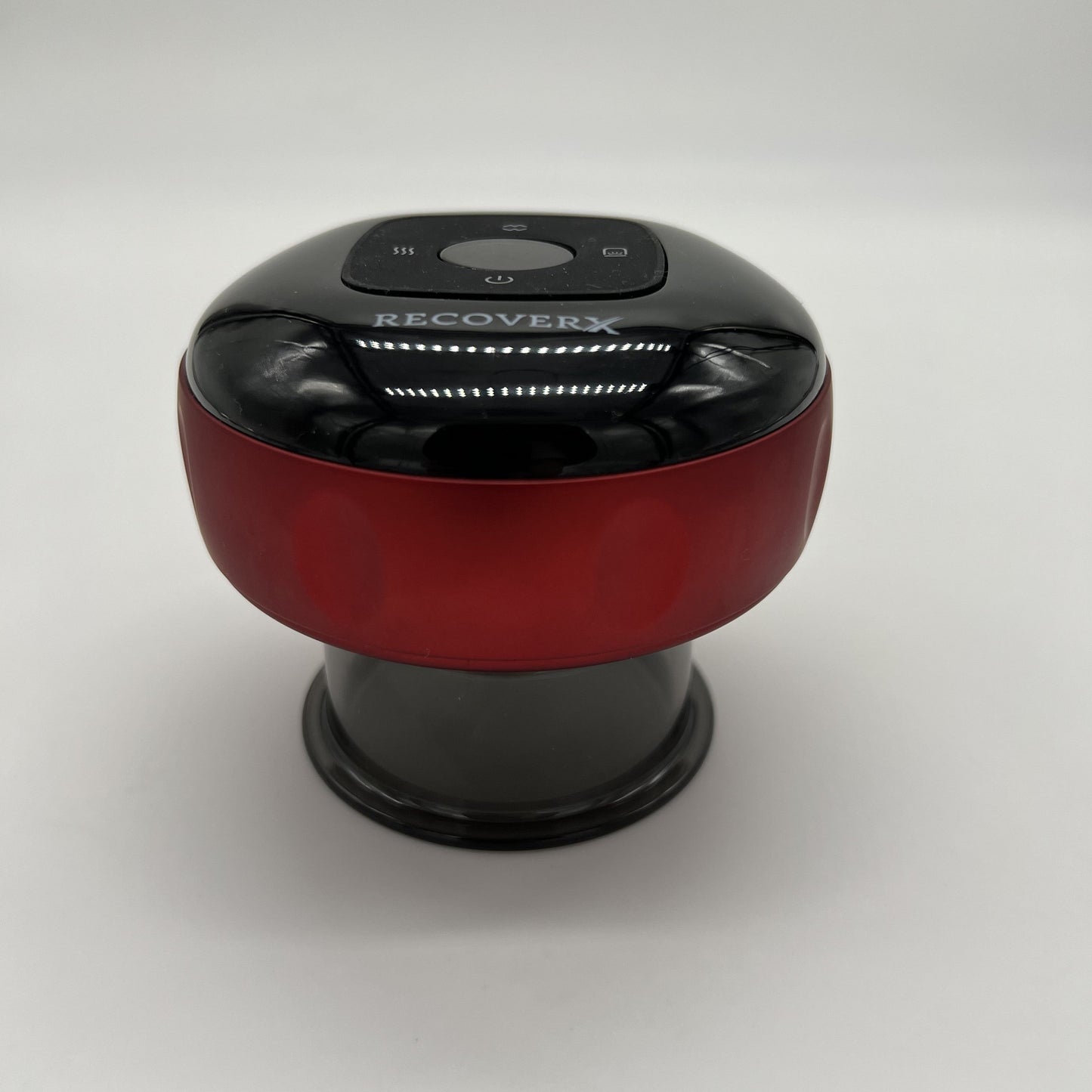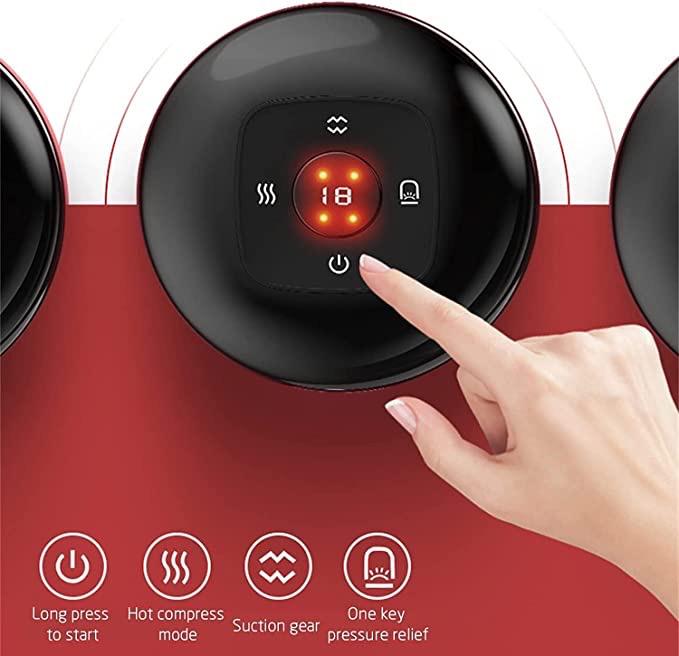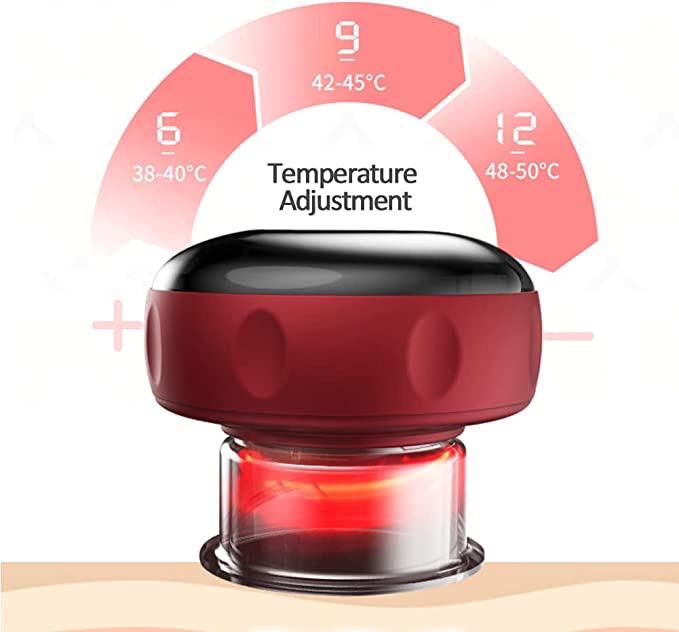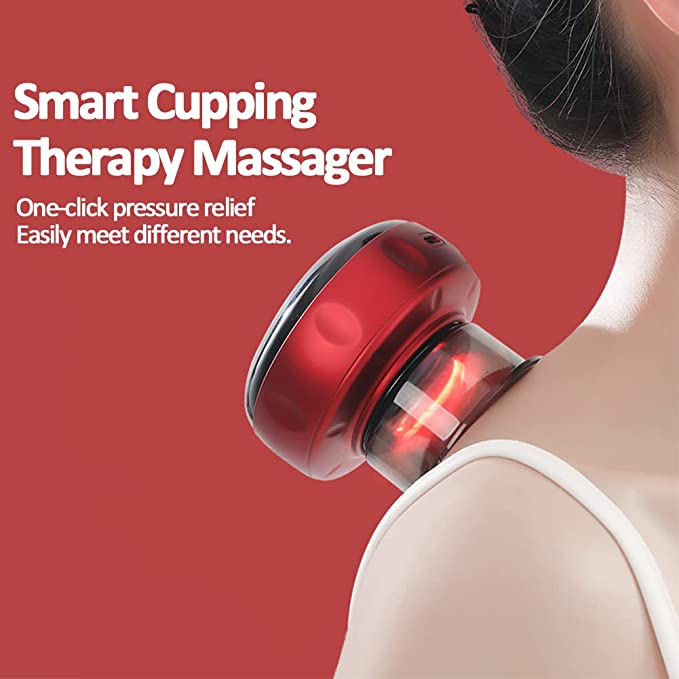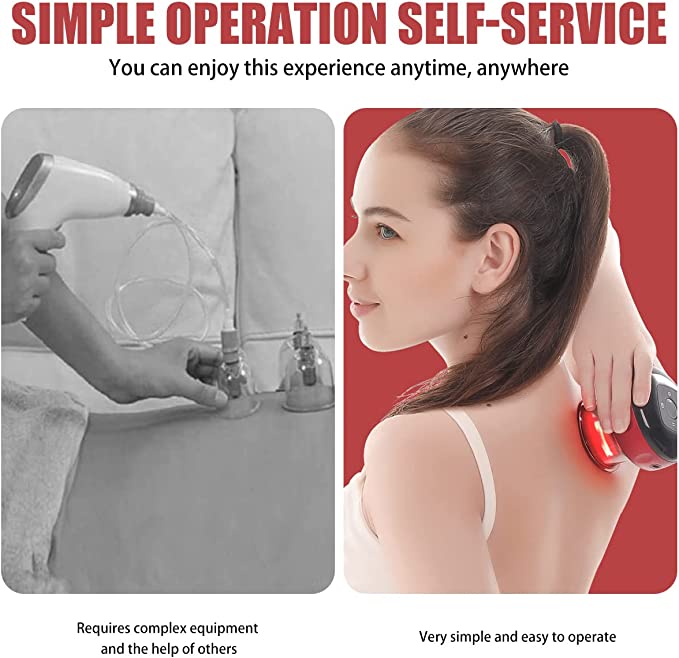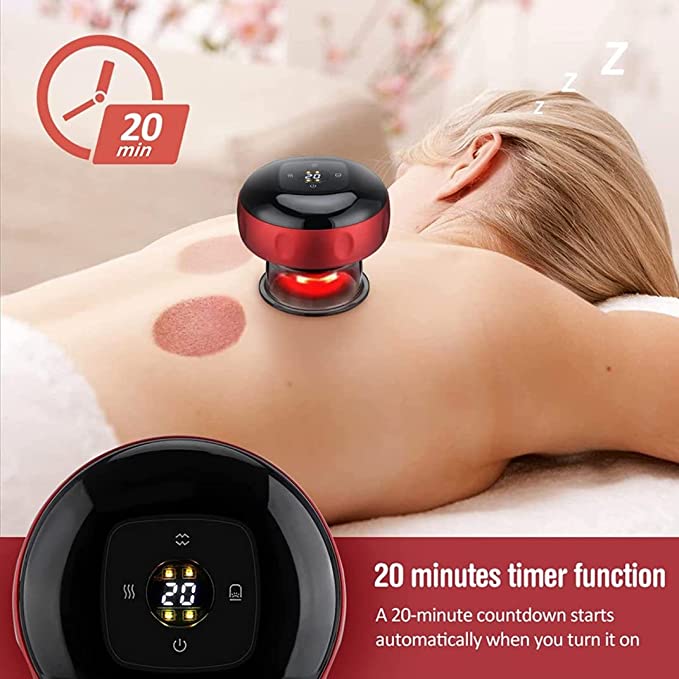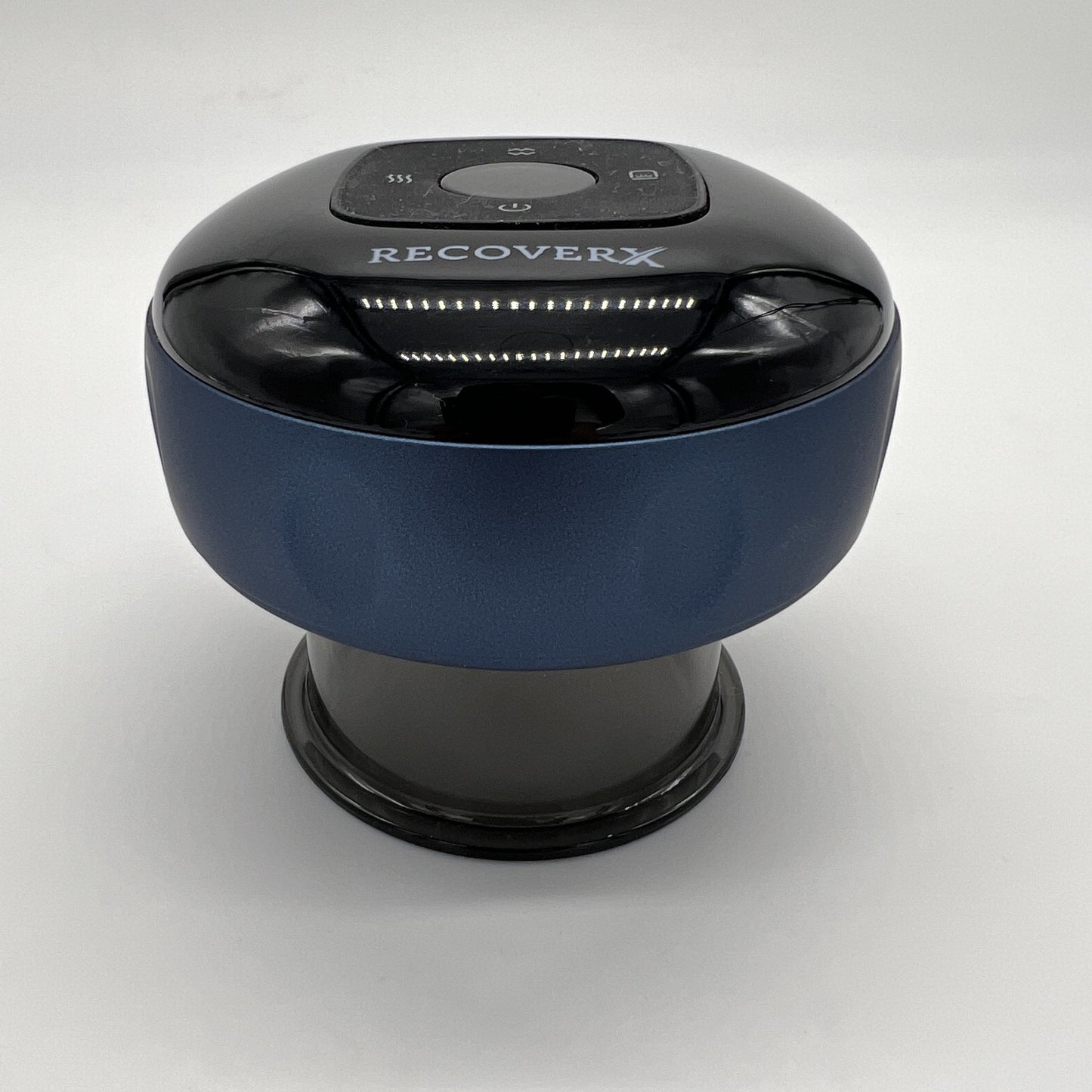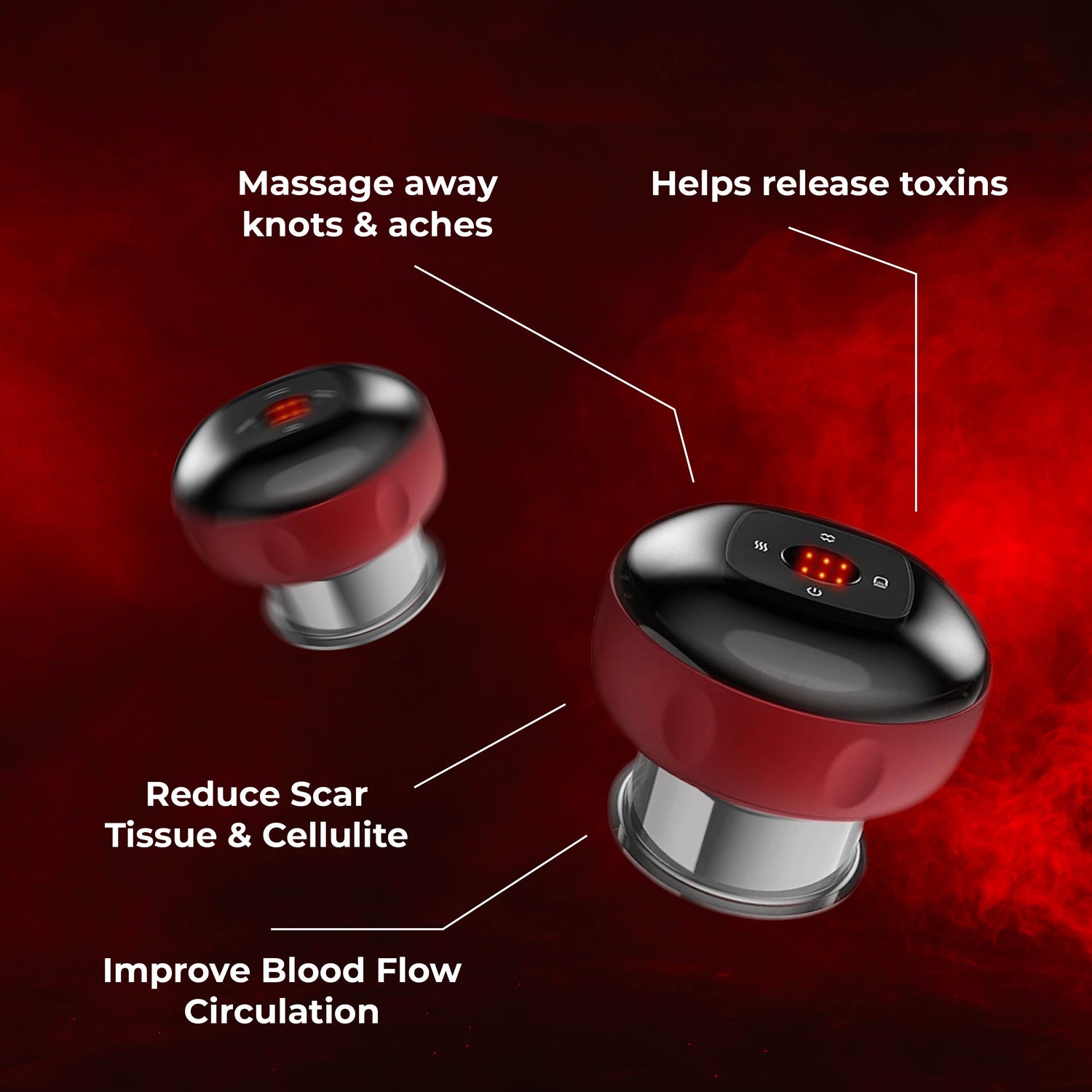 ELIMINATE PAINFUL KNOTS & ACHES
Using our dynamic breathing technology, getting rid of your knots and aches has never been easier than with the RecoverX.
IMPROVE FLEXIBILITY & ENHANCE RECOVERY
With a combination of our therapeutic heat and dynamic suctioning modes, you're setting yourself up for a pro-level recovery, session whenever you're in need.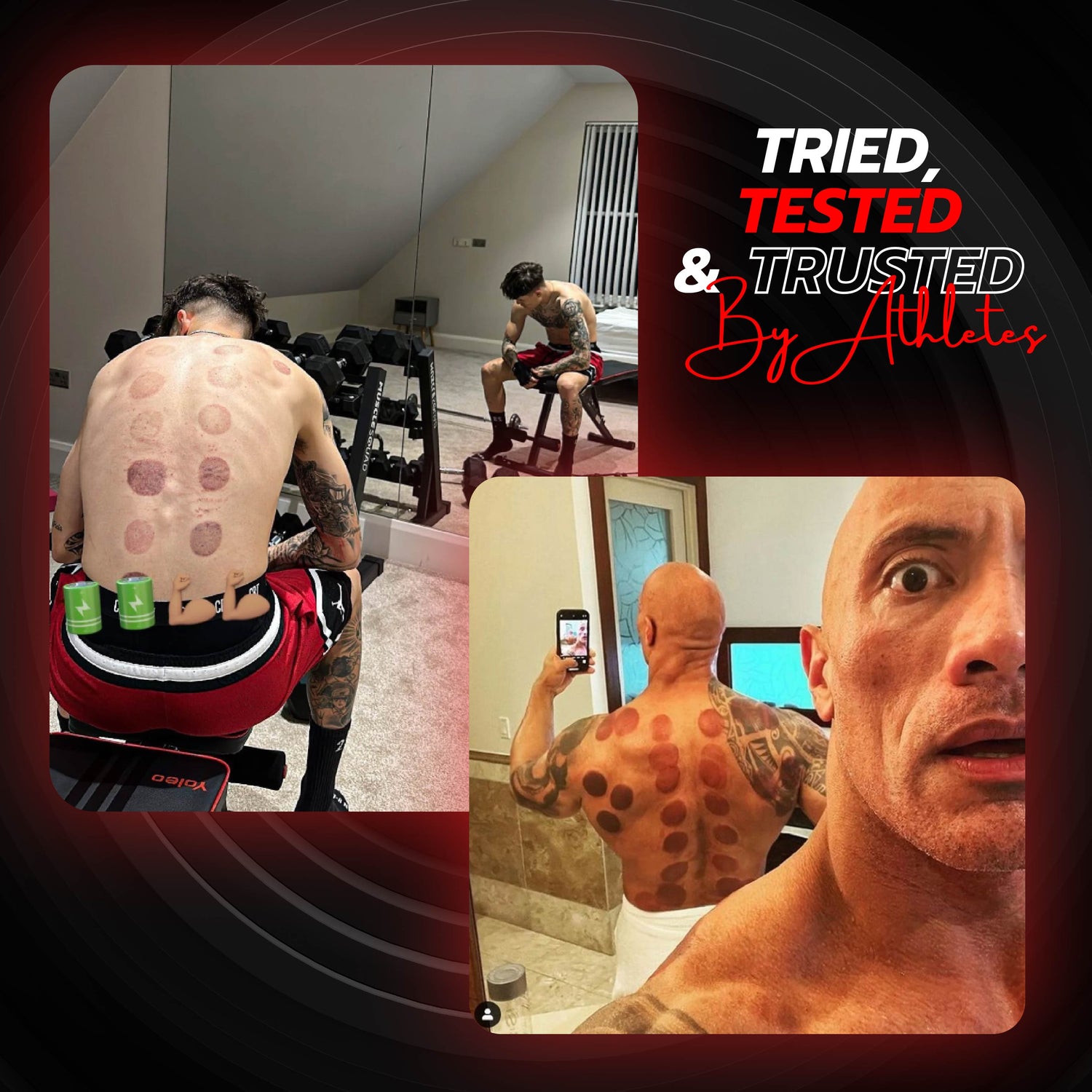 MODERN DAY CUPPING THERAPY
At-home massage cupping therapy is easy to use and comes with everything you need to get started, including a set of high-quality silicone cups, a hand pump, and detailed instructions.
Simply apply the cups to the desired area and use the pump to create the vacuum. You'll feel the tension and stress melt away as the cups gently massage your muscles and improve blood flow.
TRY RECOVERX TODAY!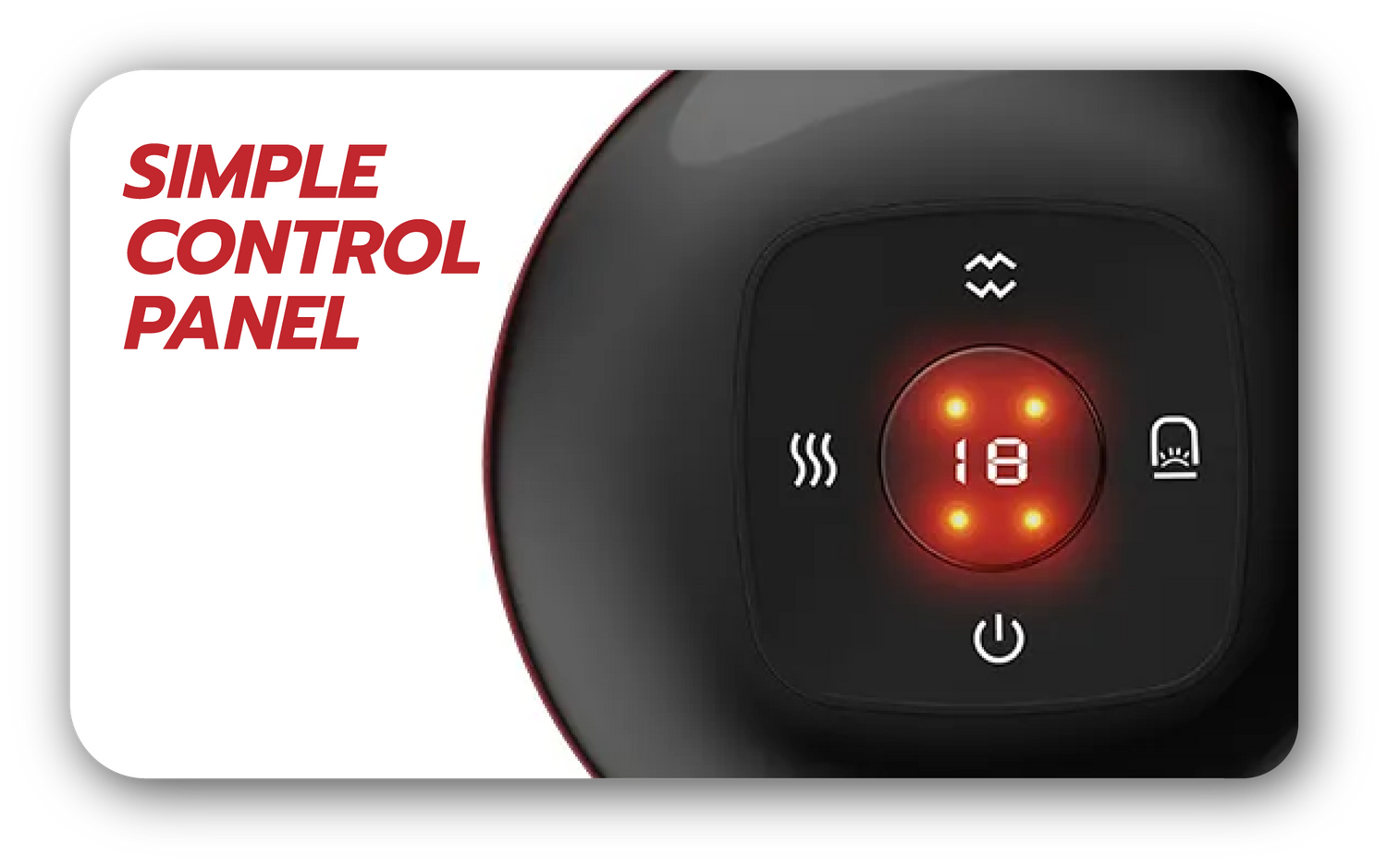 SIMPLE CONTROL PANEL
RecoverX is simple and easy to operate.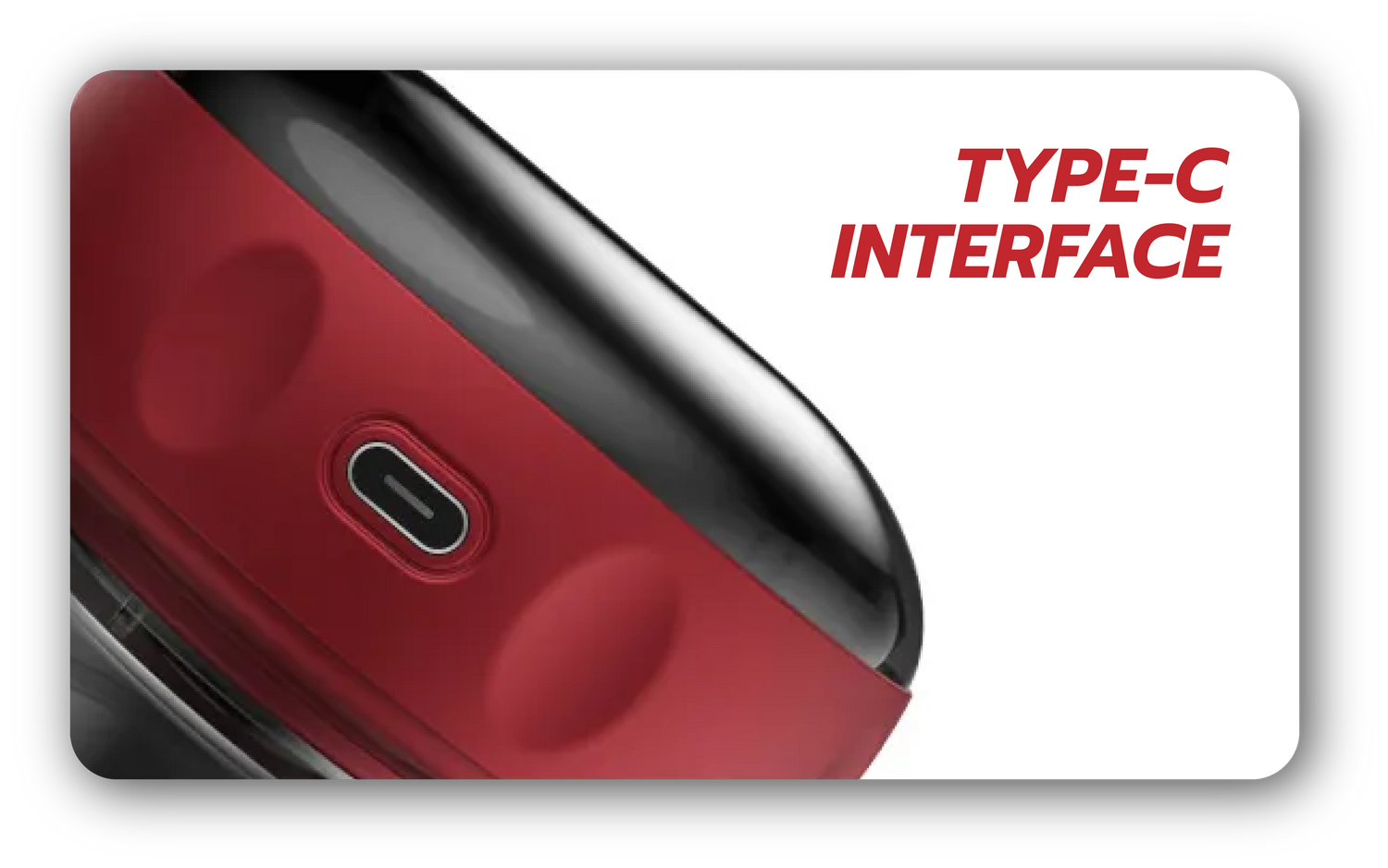 TYPE-C INTERFACE
RecoverX is wireless and fast, and easy to charge.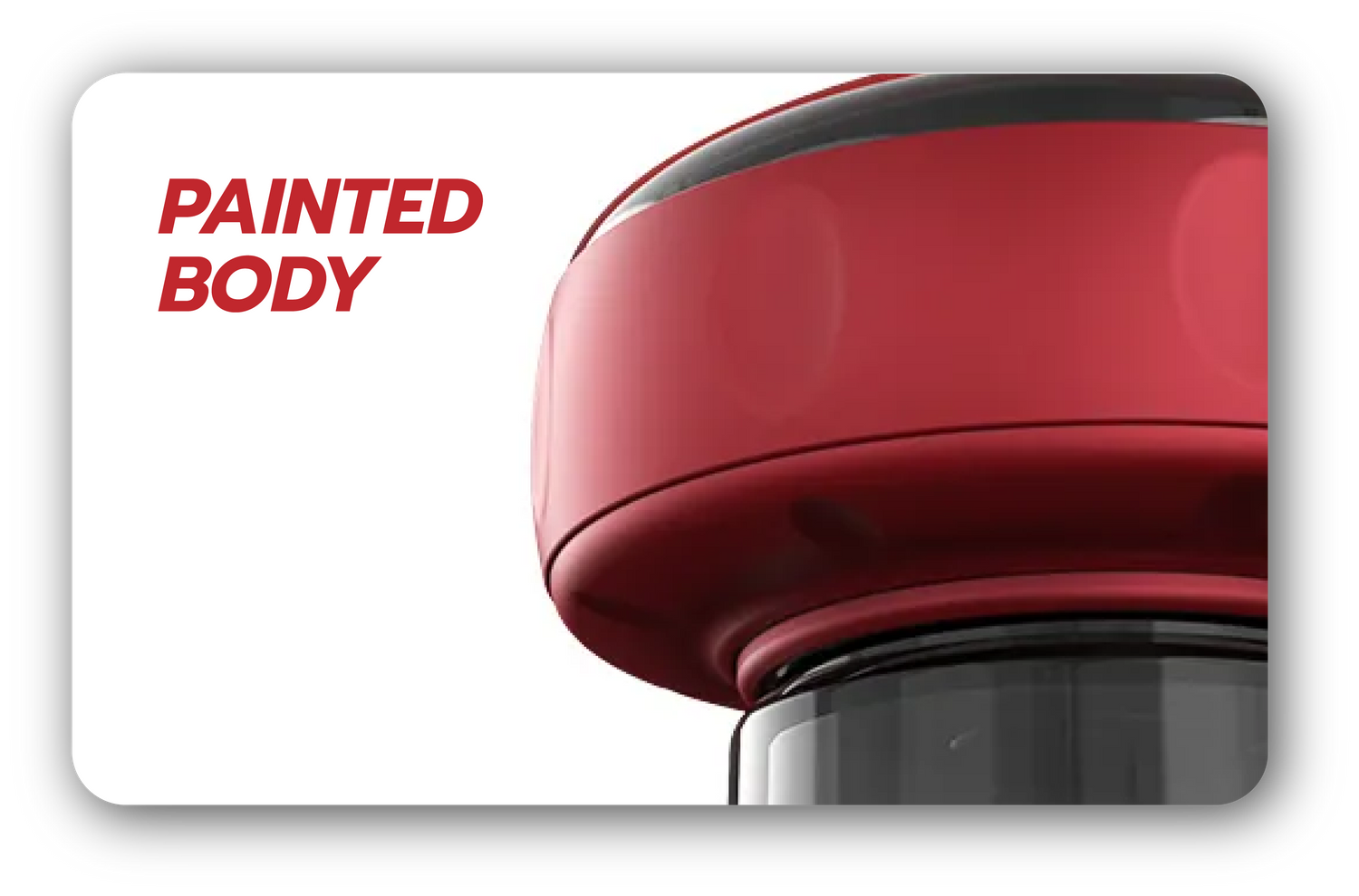 PAINTED BODY
RecoverX has a comfortable grip, it's beautifully designed & durable.
Long press to start

Hot compress mode

Suction gear

One key pressure relief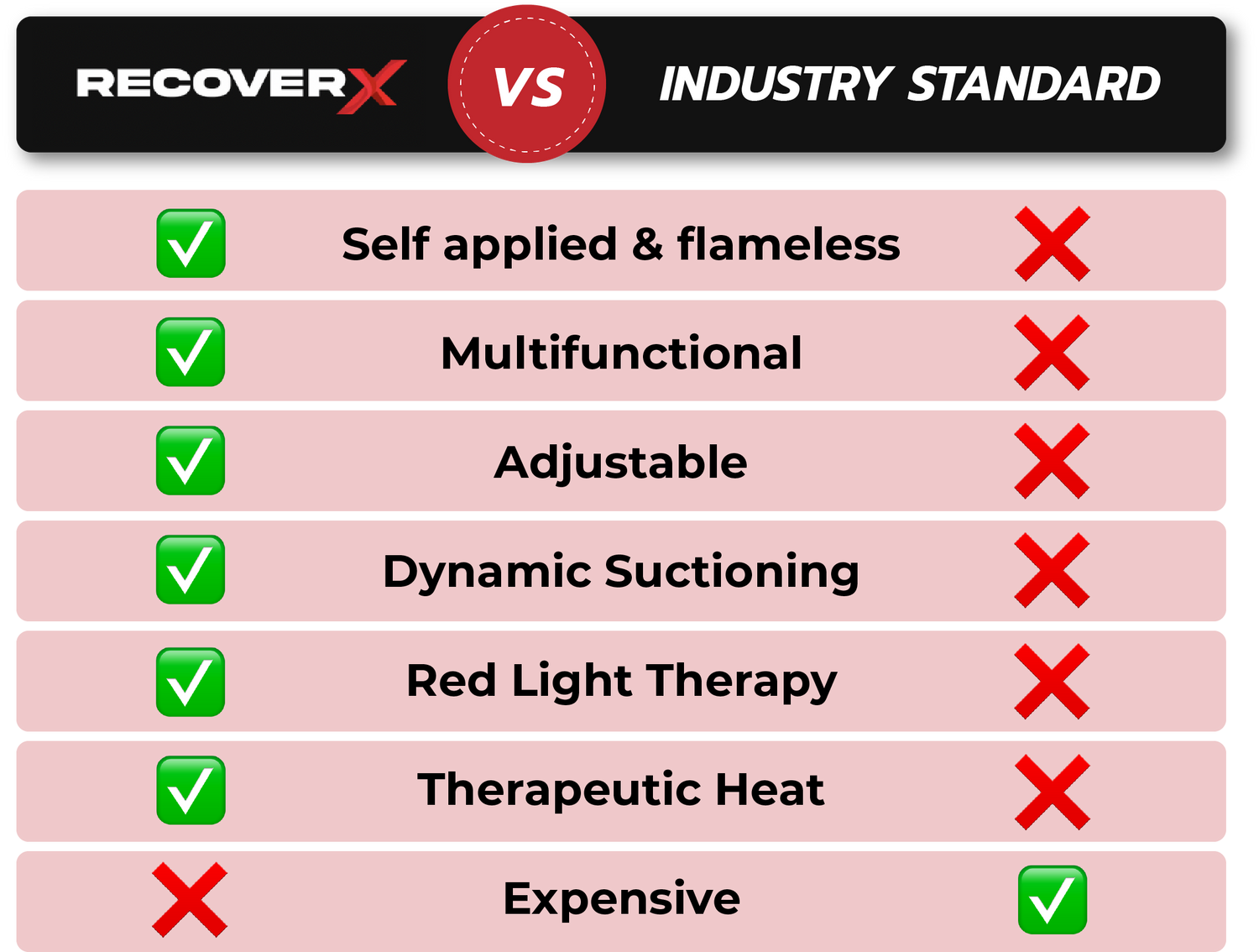 RECOVERX vs OTHERS
There's really no contest when it comes to comparing our professional grade recovery essential with others on the market.
Our technology is designed to replace the need for expensive physiotherapy sessions by providing you all you need, in your own hands, in the comfort of your own home.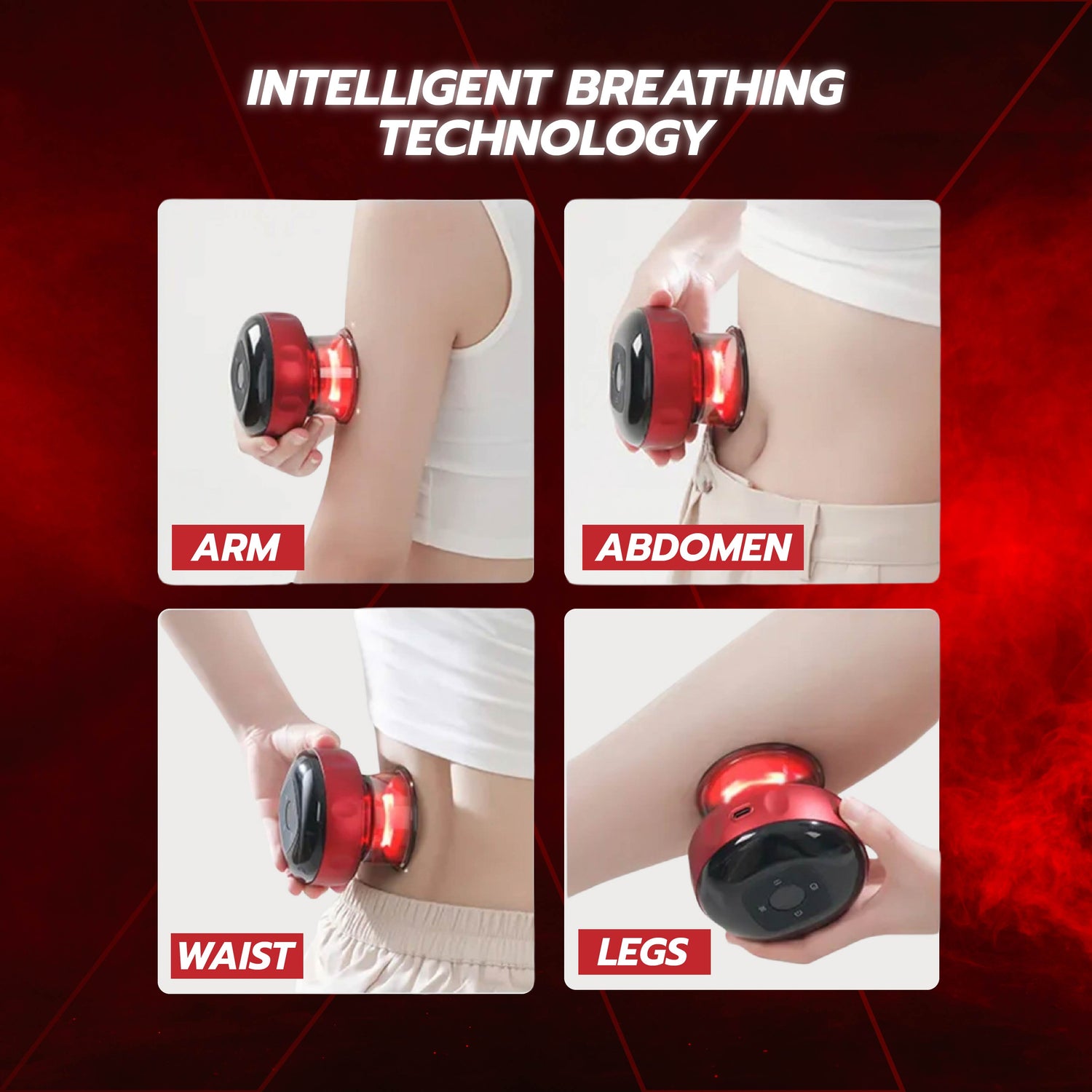 RELEASE TOXINS & Improve Cellular Immunity
RecoverX red light therapy releases stress-inducing toxins on the area of pain while giving your immune system the boost it needs.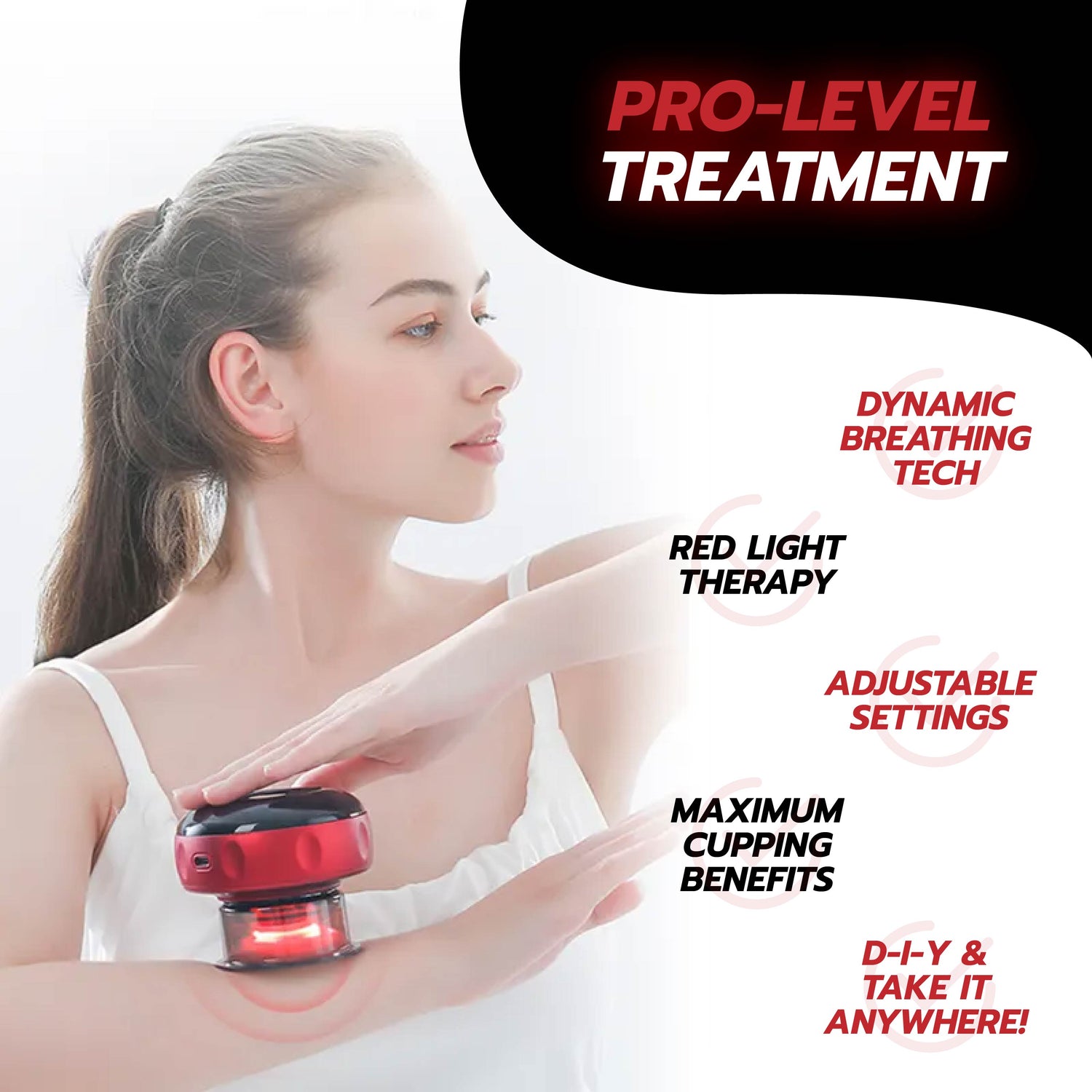 BACKED BY PRO's
Join our RecoverX club and see why thousands of athletes, physiotherapists, chiropractors and professional physicians back using RecoverX for your recovery routine.
GET YOURS TODAY!
SEE WHAT PEOPLE ARE SAYING
Check out what our raving fans are saying about their experience with the RecoverX!
FAQS
Is it safe to use?

Yes! Our devices feature 20-minute timed releases to avoid overuse along with a single-press instant release incase the pressure is bothersome. Each cupper also comes with a built-in heating unit that is flameless! However, please note that if you do suffer from any health conditions or utilize medical devices, you may want to consult with your physician before undergoing any kind of therapy, cupping included.
Are they easy to use yourself?

The RecoverX is intuitive right out the box and very easy to apply to enjoy a healthy therapy session from home. Featuring four buttons to control all the beneficial functions of our cuppers. RecoverX cupping therapy is simply the most effective at-home remedy for relieving tension and promoting long-term health.
Will it damage my skin? does it hurt?

With several levels of intensity, you are able to adjust the suction, massage, and heating power of our devices with ease to help you become comfortable with our devices at low levels before progressing.

Starting at a low level is most optimal for beginners and does not hurt or cause permanent skin damage.

However, with extended use, you may notice the classic red circle bruises on your skin, this is temporary and indicates the effectiveness of our devices.

These marks will gradually disappear within a few days and they are nothing to worry about! Just be sure to properly sanitize before each session and avoid using on broken skin (cuts, open wounds, etc.).
ARE THEY RECHARABLE?

Absolutely! Each device comes with a USB Type-C charging cable and takes approximately 3 hours to fully charge and can last up to 9, 20-minute, therapy sessions while the device is set to its maximum setting!